Our clients are enthusiastic about the level of service they have received from Bugbusters Computer Service. Read what they have to say!
Hi RC,
 I appreciate all your help in getting me back on-line.  The computer works great, and hopefully I will be able to apply a lot of the new ideas you gave to me.
 Glad you are nearby, as I am sure there will be questions as I work on getting more up to speed in my computer skills.
Thanks again,
Jim Williams, 05/11/2010
RC,
I am thoroughly enjoying the regained speed on my PC.  I'm also pleased that I have everything backed up.  I got an external hard drive for my mac as you suggested as well and now both of my computers are backed up.   Feels safe.
I appreciate your work...
Judy Diamond, 05/09/2010
RC
My PC is working perfectly since you repaired it.
Thanks so much.
Question?  Do you recommend using a PC/Registry Cleaner, and If so which one(s) do you sell/recommend?

Thanks.

John Lapoint 04/10/2010


John, I do not recommend the use of Registry Cleaners, they usually cause more problems then they help!

Before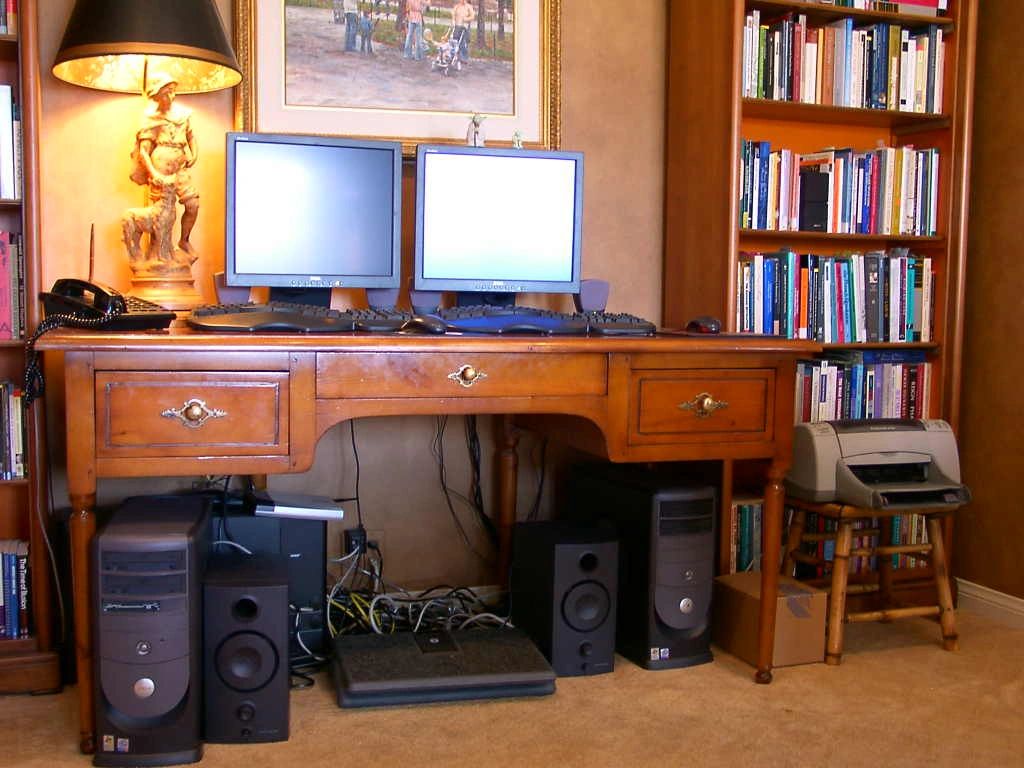 After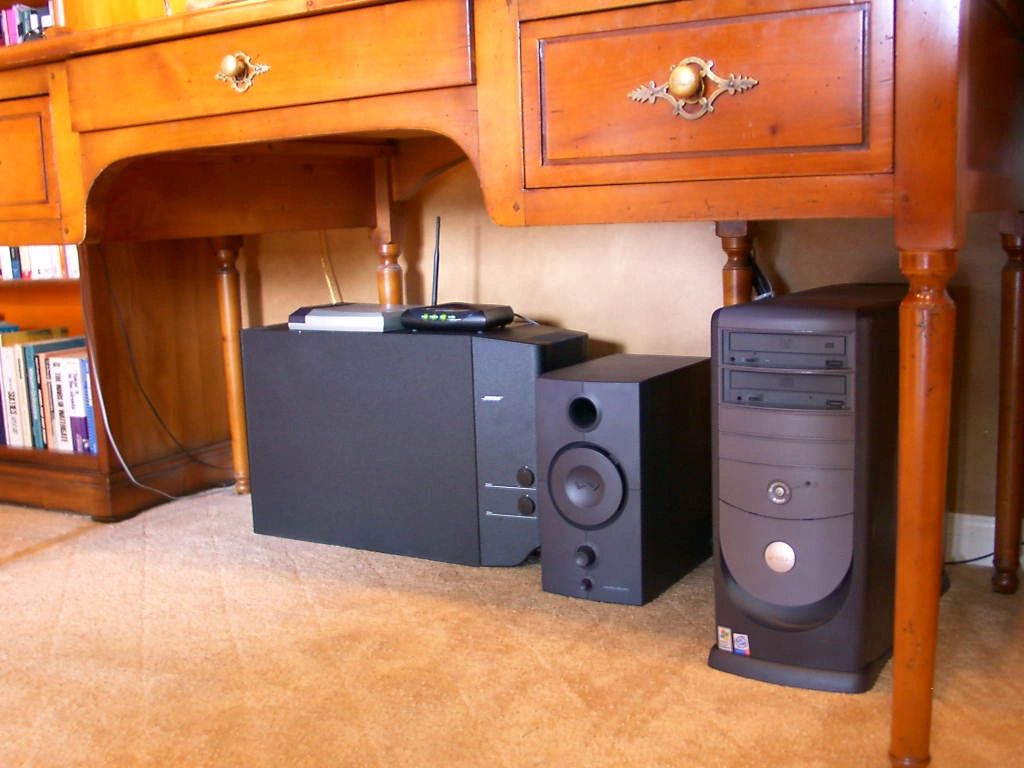 Possibly the nicest locatin for a computer station ever?
Never thanked you for taking care of this problem for us.  AVG  Anti Virus works great and free. I'm working from my laptop downstairs instead of being upstairs in the addition.  Andy's sleeping on the recliner…Life is good!
Thanks, RC-san!  ---Karri
Comments : R.C. ... our sincere thanks for untangling our computer hangup with the sound.  Obviously, you have outstanding capabilities for any issues relating to anyone's computer.  Our problem was a small one [and probably made by me as I attempted to re-wire our tower] but, nevertheless, it was irritating to not have the full use of our machine.  Having you on-line, checking all the possibilities, enabled me to re-check our cables and locate the problem.  Many, many thanks!  Rick has expressed many times, just how fantastic your help has been to him.  We'll pass along your info!  Sincerely, Marcia
As a small company, we can't afford to maintain an IT department. The expense, including salary, benefits, and restriction on time and resources, made it ineffective and cost prohibitive. When we found Bugbusters Computer Service, our productivity increased and it has been affordable.
We used to experience periods of downtime on a regular basis. Our operation would grind to a halt each time. Since switching to Bugbusters Computer Service, our downtime is minimal due to their speedy and effective service. We are forever grateful!
We had an unfortunate accident and most of our company's data was lost. Bugbusters Computer Service came to the rescue, recovered our data, and set up a system that would protect us from future data loss. Thanks Bugbusters Computer Service !
Bugbusters Computer Service
 (619) 977-2188
P.O. Box 91495
San Diego CA 92117
Cannon@bugbusterscentral.com